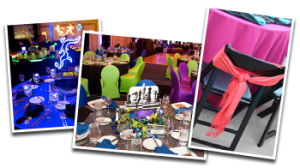 Mitzvah Event Productions has changed the way events are created and executed. From vendor selection to cocktail napkins, we orchestrate all of the fine details in a unique and professional manner. We assist you with selecting the perfect entertainment, decor and menu. Most importantly, we set up the party to your specifications and manage every aspect of the event so you can relax and enjoy your family and friends. Mazel Tov!


Individualized Theme Planning


Vendor Selection


Organization of Hired Vendors


Event Management





Innovative Decor


Budget Breakdown


Site/Caterer Selection


Food/Beverage Selection





Entertainment Selection


Creative Candle Lighting Displays


On-site Troubleshooting


Whatever your dreams, we will exceed your expectations!